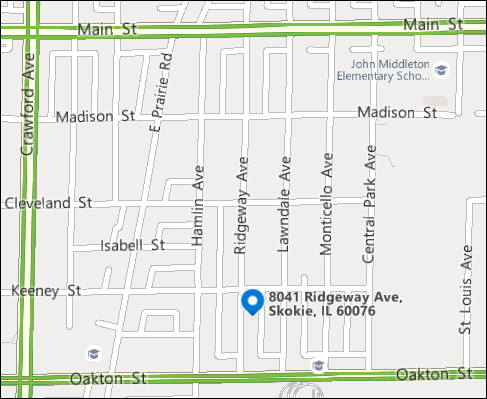 For more than 30 years TMC Windows Inc. has replaced, repaired and restored windows in Chicago, Evanston, Chicago's North Shore, Oak Park and surrounding suburbs. We're located between Main and Oakton near Crawford in Skokie.
We give free consultations and estimates on Chicago-area window restoration.
Call Us Today! Call 847-329-8000 or fill out the form below to request more information and we'll get back to you.
TMC Windows, Inc.
8041 Ridgeway Ave.
Skokie, IL 60076
Phone: 847.329.8000
Email: info@tmcwindows.com
Would you like us to get in touch with you?
Complete the following form and press "Submit" to send this information to us by email.
We respect your privacy and will not share this information with anyone.